If you need help getting an art practice going, feel stuck in your current practice, or just want to enjoy a fun workshop consider taking a class or private session at Alexandra's studio in Multnomah Village. Art with Friends and Individual Art Instruction can help you find your voice, recognize your passions and develop a meaningful relationship with your art while dealing compassionately with any obstacles you face. It is not necessary to have a lot of space, time or materials to reap the benefits of making art.
For more information or to schedule please email alexandra.schaefers@gmail.com or call/text (503) 208-6147.
Art with Friends
Bring up to 3 friends or cohorts for a fun, intimate class in Alexandra's studio. More offerings will be added soon.
Sketchbook/Art Journal: make a refillable sketchbook or art journal and learn fun, no-pressure drawing exercises to get your art or visual journal practice going, supplies included. Follow-up sessions can be tailored to the groups goals.
$100 for a 2 hour session, up to 4 people.
Illuminated Artist Books: this workshop makes it easy to bind, illustrate and letter your own soft-cover artist book with a spine.
One day workshop: bring a short piece of writing you want to work with and make one book, supplies included. $320 for a 5 hour workshop with a break for lunch, up to 4 people.
Two day workshop: we will learn how to write a simple poem or vignette, make one practice book to get acquainted with the process and a final book to fully illuminate our writing piece, supplies included. $635 for two 5 hour sessions, each day includes a lunch break, up to 4 people.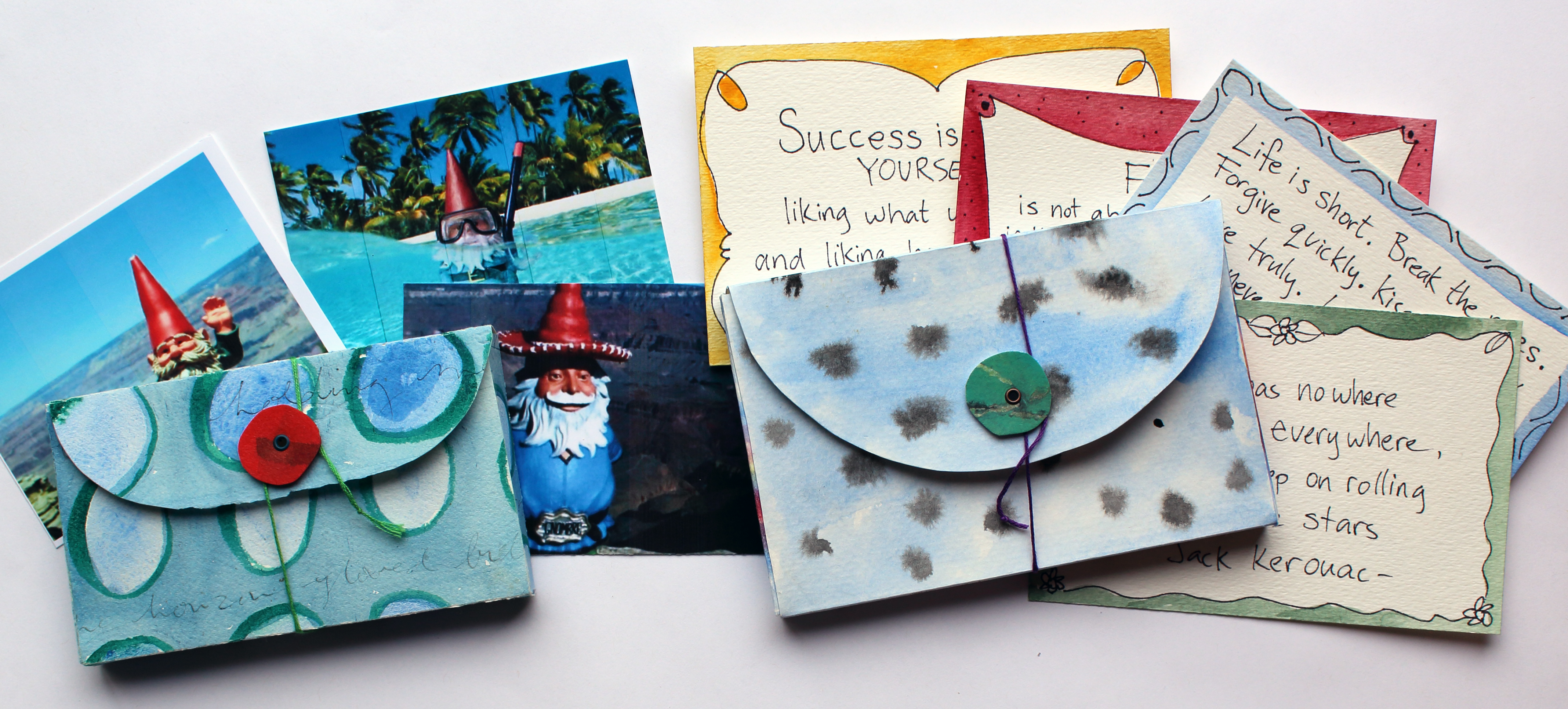 Boxelopes: bring your favorite quotes and inspirations and make a button-close, box-shaped envelope for them, supplies included. $100 for a 2 hour session up to 4 people.
Individual Art Instruction
Lessons tailored to your goals. It is not necessary to have a lesson once a week, you decide what pace benefits your art practice and is affordable.
$35 for a one hour session.
Art is a powerful tool with many potentials. Aside from an avenue to better express ourselves and make beautiful things it can be: a potent aid for personal growth practices, a deep source for soul-work, a road to personal empowerment, a self-soothing activity to alleviate stress and nurture self-love, and a fun way to connect with others and build community.
Alexandra's teaching style encourages people of all levels to leave perfectionism and self-doubt behind to find their own voice and appreciate creativity for it's own sake.
Often we don't like our art if it doesn't look like something we've seen before. If you are making work in your own voice you are probably making something new and your work has a lot more potential than you realize.