This morning I woke up to find a fresh undisturbed blanket of snow on the ground. A rarity in the Willamette Valley, I decided to go to Gabriel Park to admire the trees and riparian brush under the wintry elegance.
I pass through Spring Garden Park, deeply sloped it has attracted many sledders making impressive use of a scant inch of snow.
I stop at the cafe to say hi to my waitress friends who are mostly unoccupied. There are two customers in the restaurant. No matter how little snow is on the ground it's almost always wet here and the temperature is generally just above or just below freezing so people are terrified to leave their homes. It's an easy target for humor; Portland acting like an inch of snow is a life threatening blizzard. I'm going to go out on a limb and say that no one is really great at driving on ice which is what we most often end up with on the roads.
The traffic creeps slowly along the boulevard as I head up the hill to the park admiring the amazing lace of the trees, a Stellar's jay quietly perched on the top of a branch and two Anna's buzzing past me with alarming closeness en route to a feeder.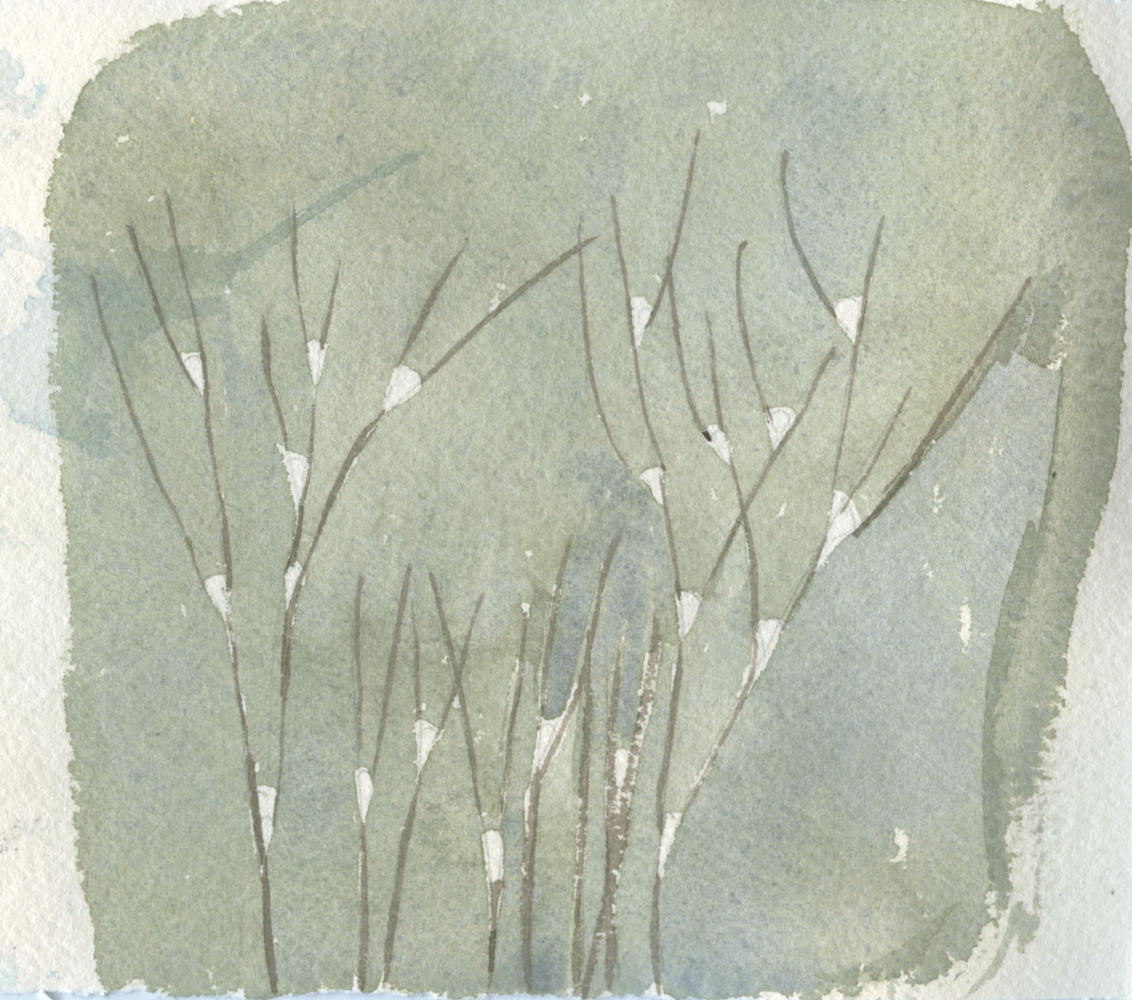 Gabriel Park is dazzling. The star-like patterns of white on fir boughs, polka dots of white in bare brambles, the structure of each brushy swath of woods illuminated by gravity and snow's brilliance. Everyone I pass looks buoyant and privileged to be out in the spectacle.
Crows call across the woods to each other and I get distracted from the loveliness. I think about what a headache it will be to paint snow in watercolor. This is the territory of artists who like to paint boat docks and architecture.
I try my best to come back and enjoy the day, to trust the struggle to paint will yield something more interesting than expertise would. Something one could at least cut up and use in a collage.
I manage a couple minutes of contentment then start plotting the most efficient route through my favorite parts of the park to take on days I am too tired or cold for a leisurely stroll. I discover I am already on the most efficient route and consider there is some metaphor in there.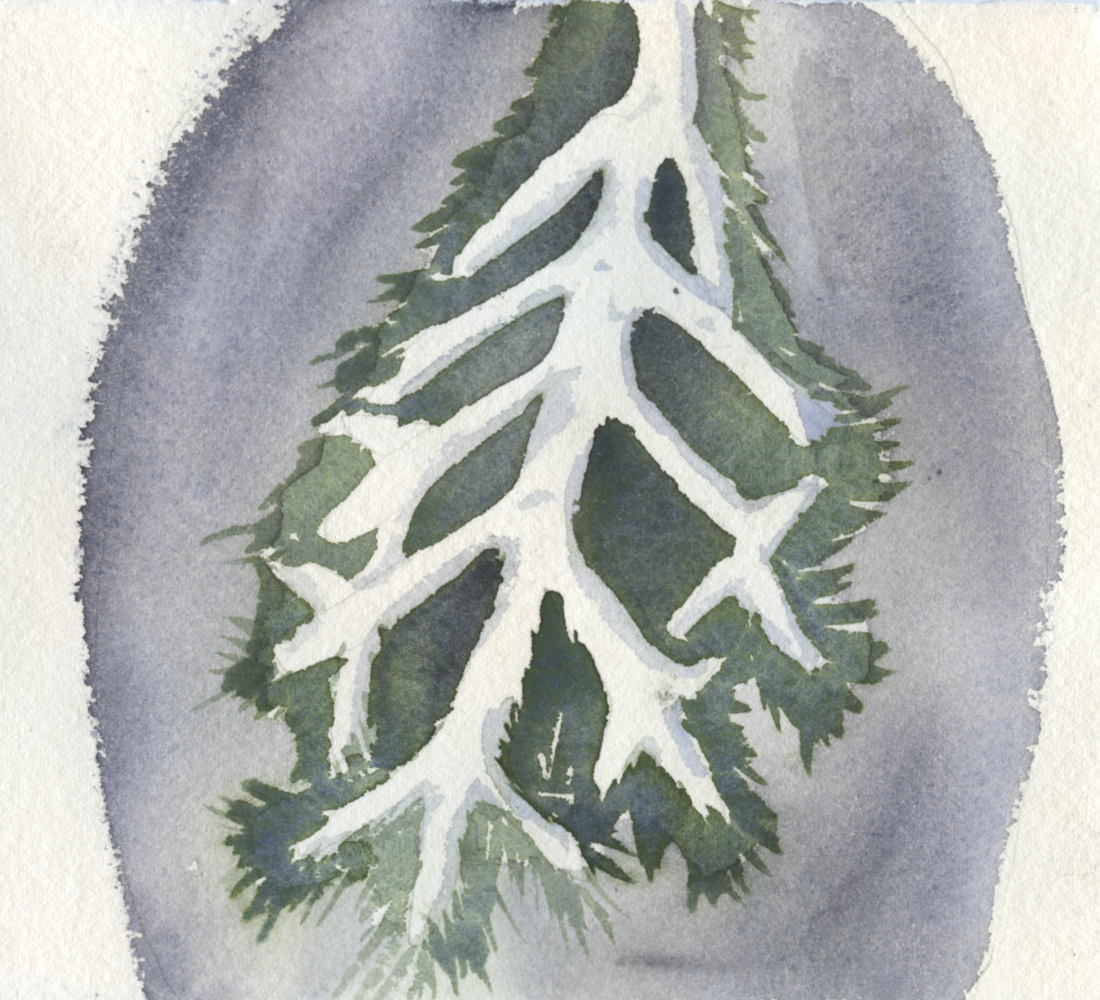 The next day I walk through Spring Garden Park again on a loop through the neighborhood. The ground is frozen and crunchy under my feet. The cold gray sky feels larger than normal, or maybe nearer, certainly more exposing. There are only little bits of snow left here and there. The robins collect in holly bushes feasting on the red berries.
I'm absorbed today, as I so often am, considering my direction. A serial haver-of-epiphanies, a connoisseur of fresh starts, I will do everything to make my life lovely except actually believe in myself. I imagine living a personally meaningful life instead of a productive one as a long drive on a solid sheet of ice instead of a stroll through one's favorite parts of the woods. I don't really need another reason to judge myself so I decide that when it comes to one's path in life the shorter route won't do. Perfection won't do. Adventures like learning to believe in the compass of one's own heart should not be abbreviated.
A crow swoops out of a bare tree leaving his partner to pick at the moss for bugs in the bare branches.
A scrub jay flies across the street holding something bright orange in his beak, a bright orange ort that perfectly compliments his blue body.