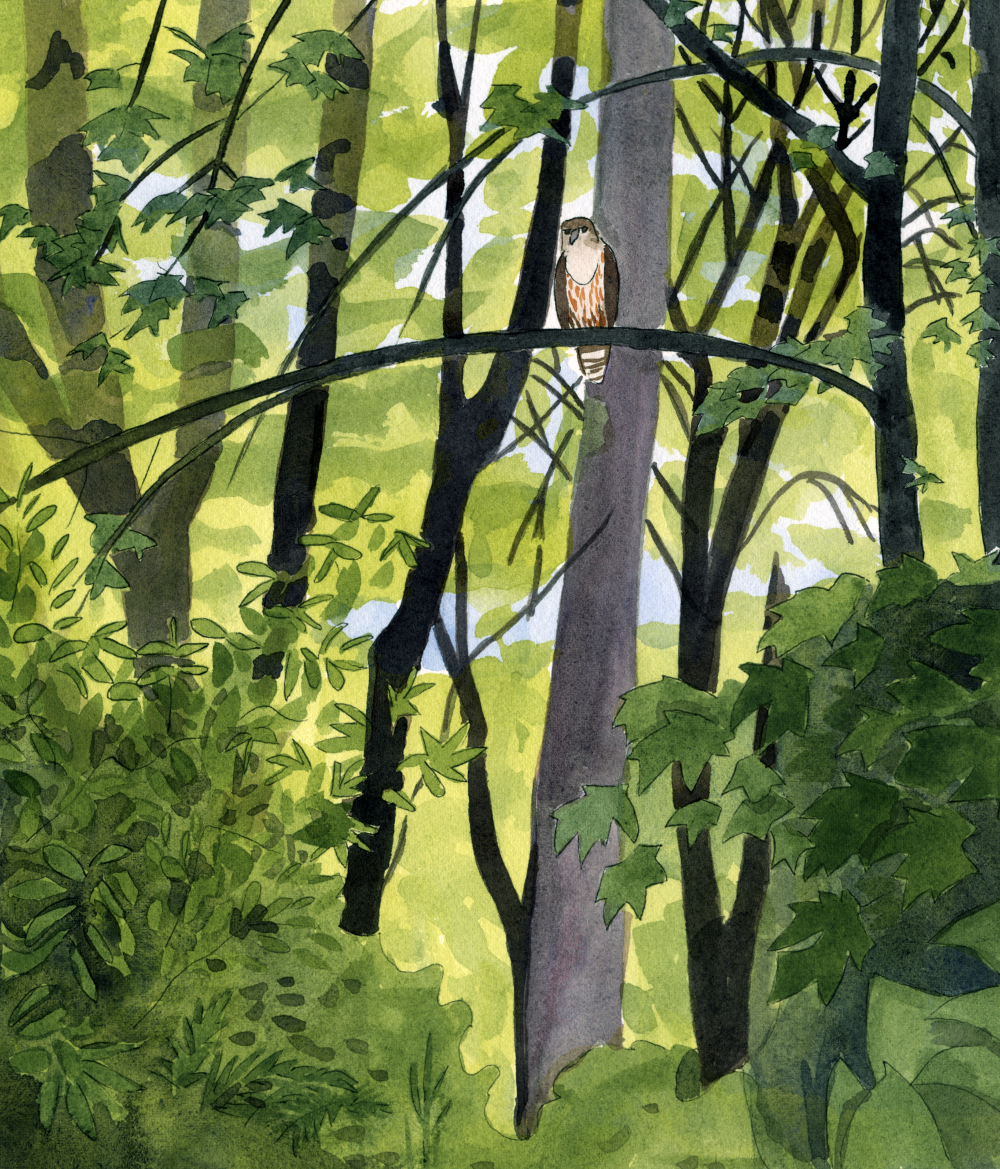 The arboretum is my favorite place. I can walk through a grove of Spanish Chestnut trees, a section of Elm and a mini Spruce forest within a matter of minutes and that's just a small part of the collection.
Yesterday I snoozed under the Common Persimmons. It's the worst meadow to nap in. The grass is poky with lots of blackberries coming through. But it's a secluded area of the park and I'm always captivated my the graceful drape of the Japanese Wing nut tree boughs.
It was a hot cloudless day but something sounded like rain as I approached the trees. I walked closer and watched as little bits fell through the branches. Small and quick, it was only from seeing all the blossoms on the ground that I learned flowers were falling through the tree, each one bouncing off the leaves like a pin ball. I held out my hands to see if I could catch one and got pelted on the cheek instead.
Then I realized the tree was completely inhabited by bumble bees, buzzing from one bell shaped flower to another. My intrigue led me unawares into this dense bee zone but the Yellow-faced Bumble Bees didn't seem bothered and it was magical to be surrounded by their buzzing, dedicated presence. I stayed and watched the petals fall before I threw a blanket down next to the tree to rest. I love the sound of rain and persimmon flowers have a similar cadence with a dry and woody timbre.
Today I'm wandering around trying to decide which trees to paint. A Red-tailed Hawk flies up the trail I'm on as if the space were carved by their own wings for their own passage. It lands on a branch that arcs over the path and considers whatever hawks consider when they decide to perch.
I set up shop under the smoke tree to paint knowing the hawk in view is not going to stay and model for me. I can add it into the scene, though, capturing something real, something that could happen on anyone's walk here.