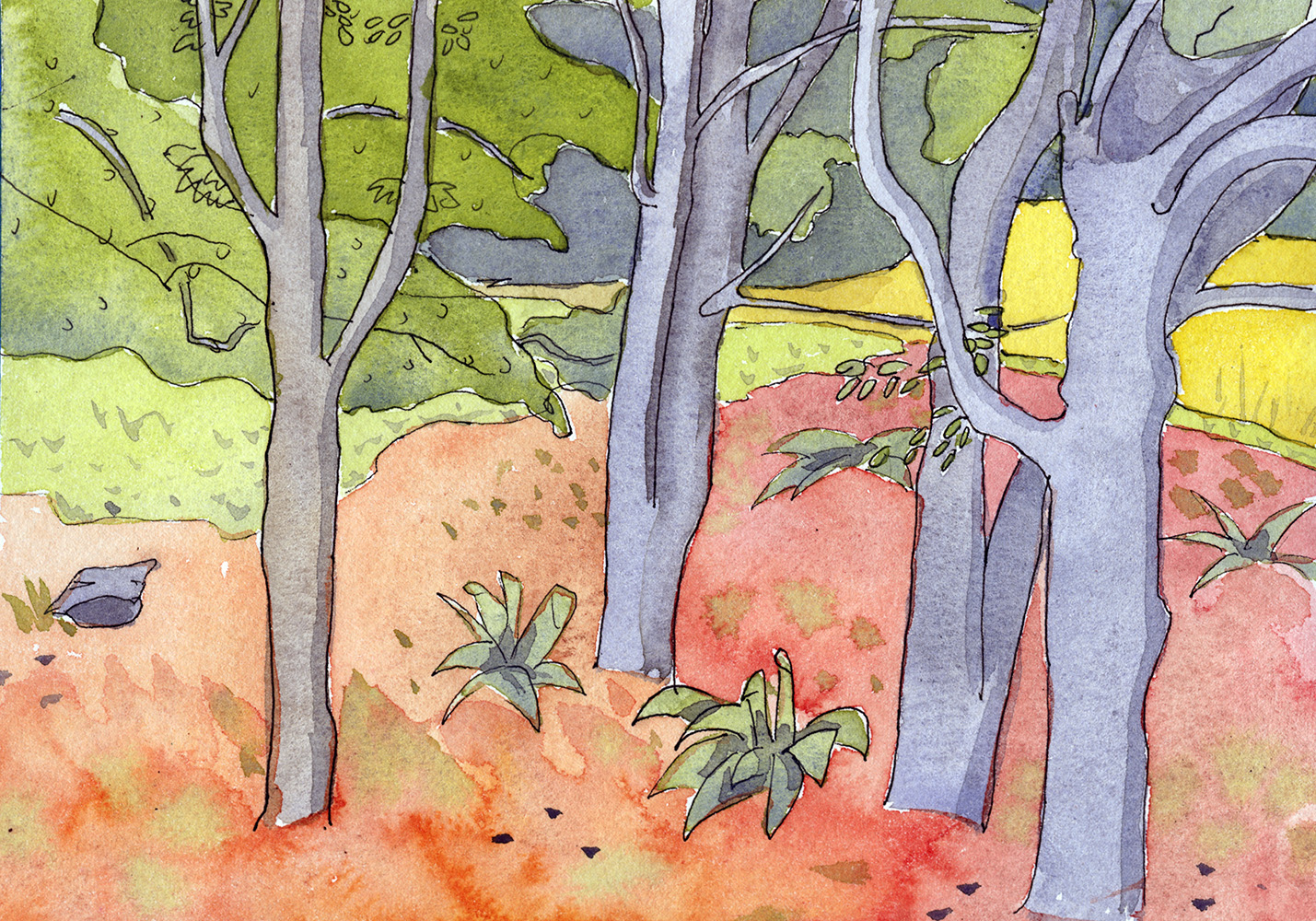 Tuesday morning in the arboretum the juncos are busy collecting food off the ground occasionally chasing each other into the bushes. The firs and larches are filled with their calls alongside chestnut-backed chickadees, a brown creeper, stellar jay, song sparrow and a nuthatch. I can't tell you if it was a red-breasted or a white-breasted nuthatch because I'm just learning the songs and I haven't spotted the bird to see.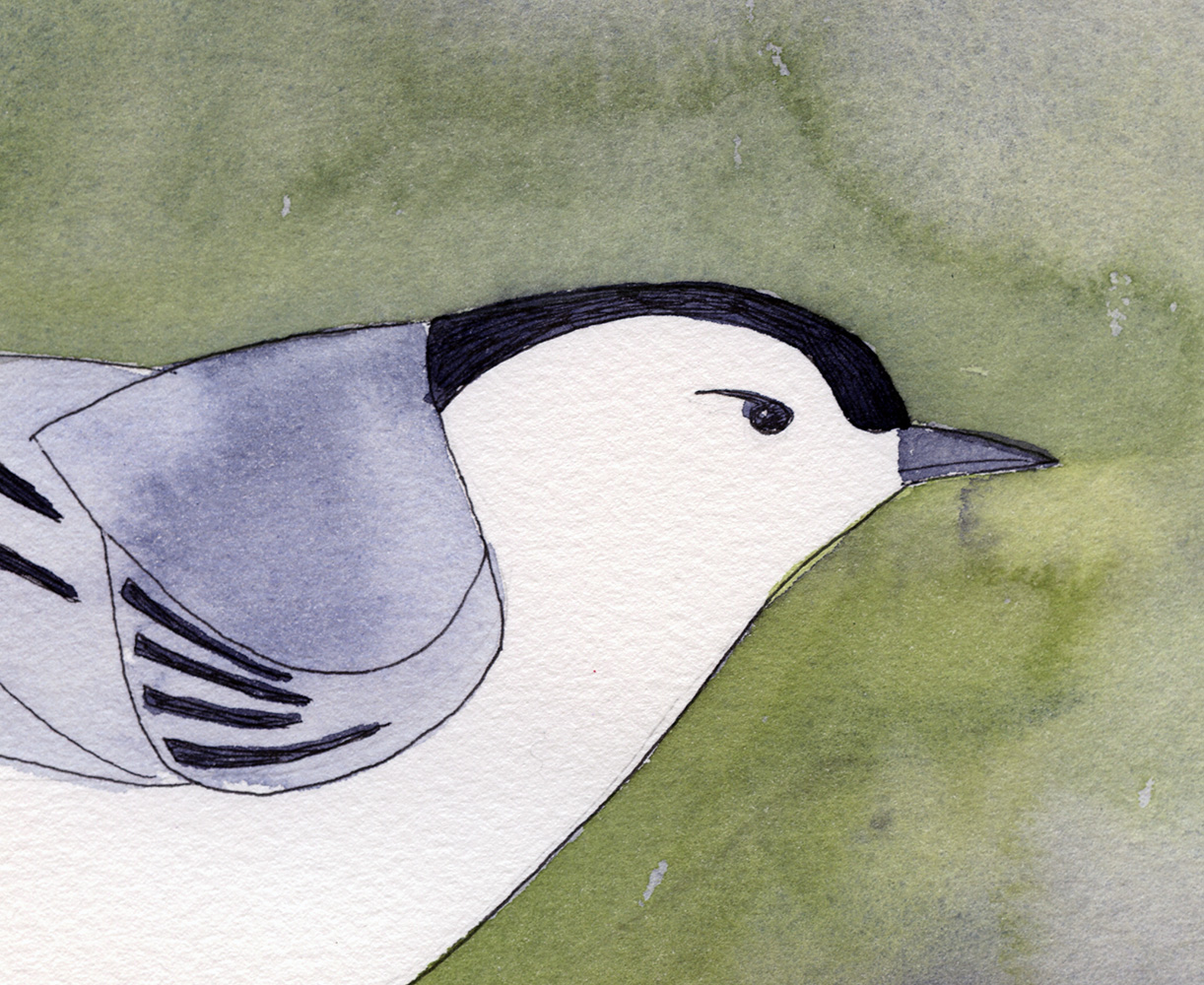 There is a song in the trees that I am not sure of, it could easily be juncos but I want to catch someone in my binoculars singing it to know for sure, unfortunately my neck hurts after extra shifts waiting tables and I'm unusually fatigued. I sit on the grass far enough from the trees to be able to look into them without craning my neck and soon thereafter settle into a nap without having solved the mystery.
I'm supposed to be sketching the beech trees and getting familiar with the grove in an existentially deep way so that my next painting can also be existentially deep. Instead I want to soak up the sun in the meadow and maybe cry a little for it being the time of year my father died, for all the tiny things going awry in life, the large things going awry in society, and the grand conflict of wanting to be a human who has a retirement plan and follows their passion and helps humanity and lives a simple, earthy life.
The wind picks up and it's cold like it came in off a snowy mountain slope and just thinking about being in the mountains makes me so happy I feel like it's ok if this moody nap in the grass is the last thing I accomplish. It reminds me of my back-up retirement plan which is to wander off into the woods just before senility sets in. It probably won't come to that but the option gives me an unexpected peace when I start fretting about the future.
I haul myself off the grass and head toward the Beech trees. Determined not to succumb entirely to the trials of mind I consider appeasing my humanitarian urge by assuming that after death my paintings will be discovered as useful to a society struggling to embrace it's humanness. However unlikely, it is as calming as my back-up retirement plan and may just free up enough space in my noggin to allow a more genuine usefulness to develop. Now all I have to do is balance a passion to create with a passion to be simple.
I sit down in the Beech grove to draw. There are not as many bird songs here so I sit and listen to the sound of Beech nuts falling into the cover of dried leaves on the ground—some of them opened like woody stars—and the sound of the green leaves above fluttering against each other in the late summer wind. It is a song that holds all the love of the cold mountains, the preciousness of life and another mystery I cannot decipher.
I draw one tree, it's a slender thing with just a few major branches all growing upwards. A young girl walks through the grove with her grandma, "What does the tree say?" the girl asks. Grandma doesn't have an answer to this lofty question until the girl points out the tree has a tag on it. "American Beech" Grandma says and they walk on. My pencil feels strangely heavy and I realize my quandary has just as simple an answer. I have a nature to follow, a song that happens on its own when the wind comes through. Someone else can make a tag labeling the kind of human I end up being.