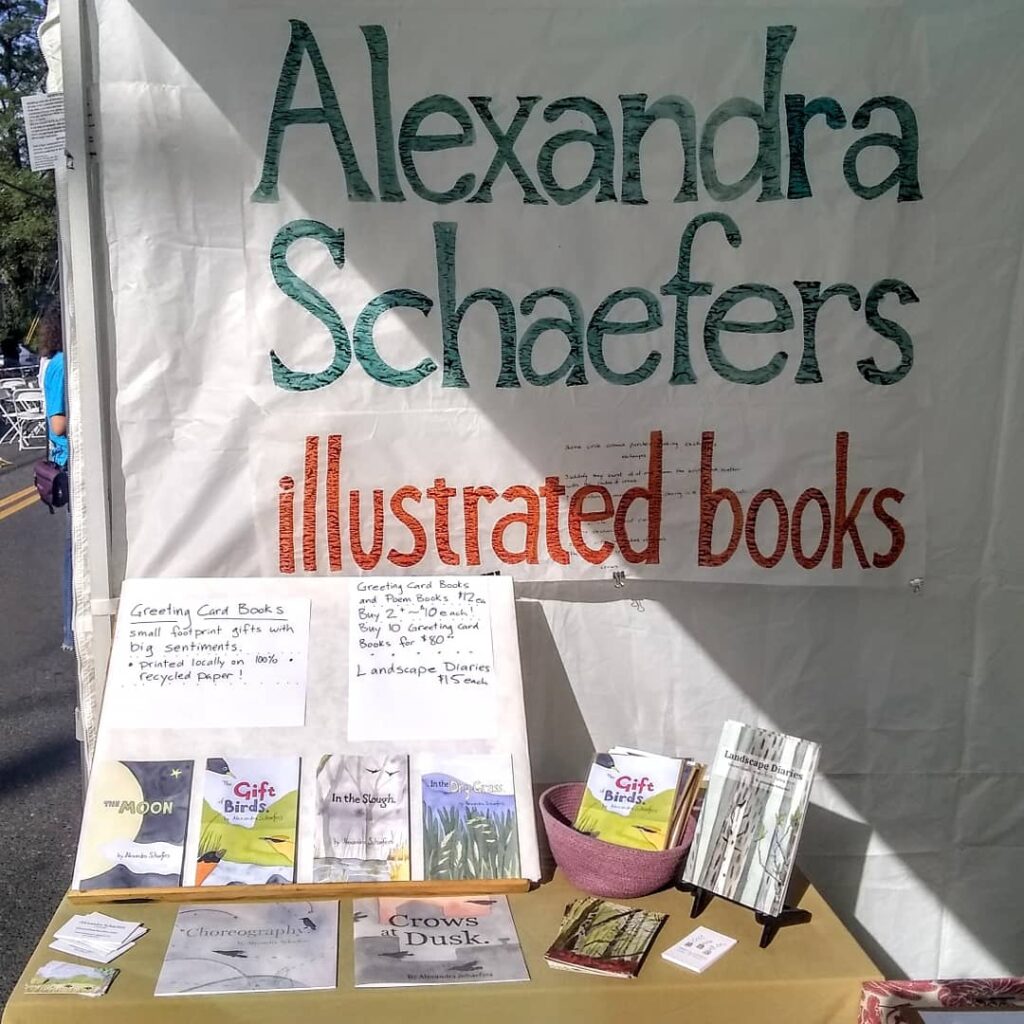 I had a great time at the Belmont Street Fair last month. Since then I've started a new book which will be my first attempt to channel my illustrations and writing into a children's book format. So far I have the pages all sketched out and have been doing some studies to develop my style more intentionally before I start in. I also bought some new boards for stretching paper as I will have a lot more pages going at once than normal!
You can always catch the latest on my Instagram @alexandra.schaefers
I am taking a break from Landscape Diaries, because I feel like doing some experimental writing and not being on (or wishing I was sticking to) a posting schedule.
I just rearranged my web-site a bit. If you have opinions about that sort of thing, let me know what you think!