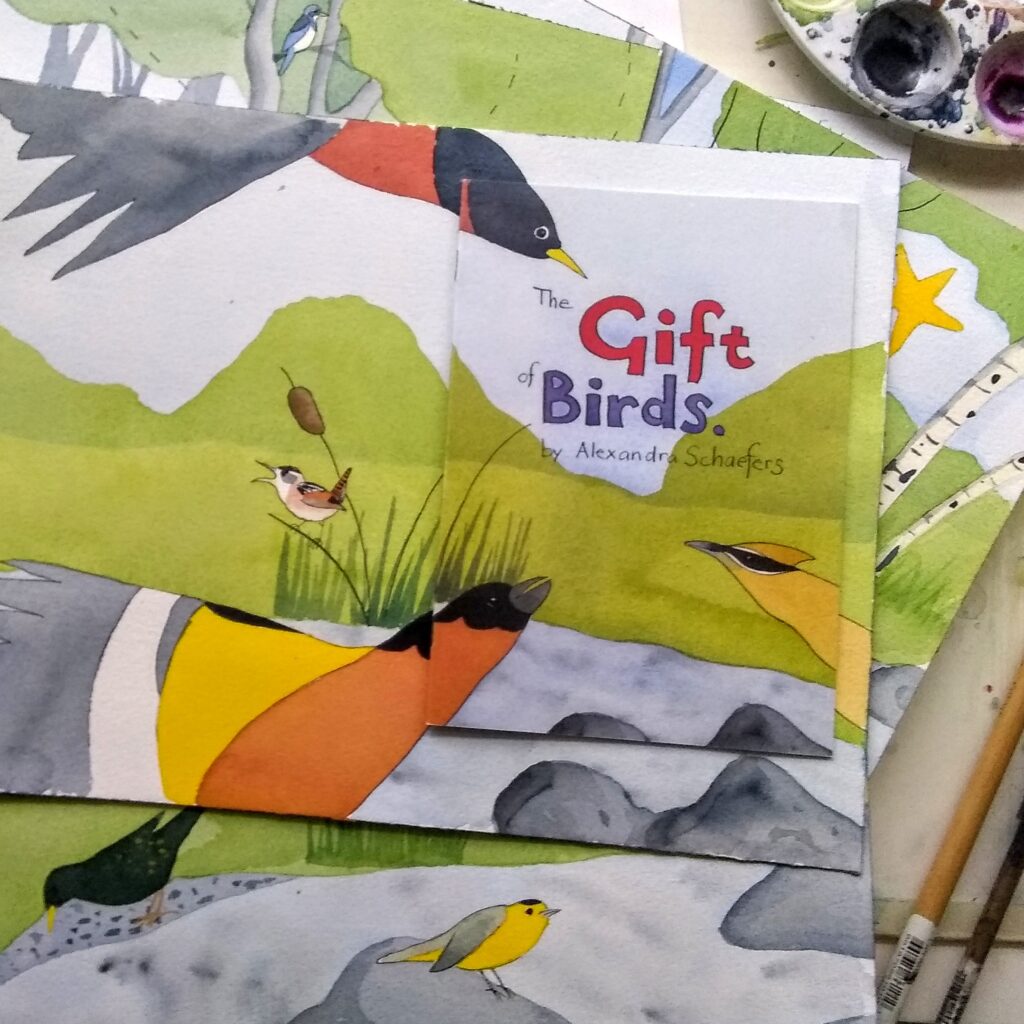 The Gift of Birds is now available in my shop!
The above photo shows one copy on a pile of the original illustrations. I took this to get some Instagram glam in my on-line presence. Probably not most people's idea of glamorous but I really enjoy turning my writings into illustrated books!
I took a copy to the nearest Little Free Library at 35th and Spring Garden as has become my tradition when I finish a new book. I'll keep that up until I no longer live in walking distance of a Little Free Library.